Hop On Hop Off
Frequent business travelers can easily find quick city tours
In summer of 2012, a client approached me about designing an interesting service that was to cater to frequent travelers. I worked with the client to design and refine this concept service. I produced mobile designs for iOS, Android, and Windows Mobile based on the design standards at the time. The designs included interaction diagrams, spec docs, and an axure based interactive prototype.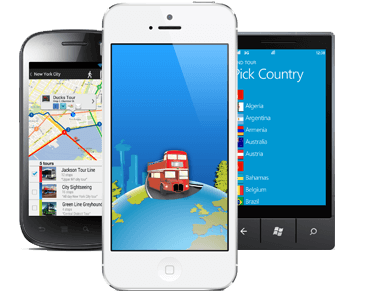 Problem
Those that travel for business often only have a few hours free in the location they travel to. "I'm in Venice and my meetings over. Why waste time cooped up in your hotel?"
Solution
Most major cities have a Hop On Hop Off style tour bus system, which is easily accessible to most tourist. Design a service that provides a list and routes of current tour busses. Partner with local businesses to provide different incentives.
App Flow and Screenshots